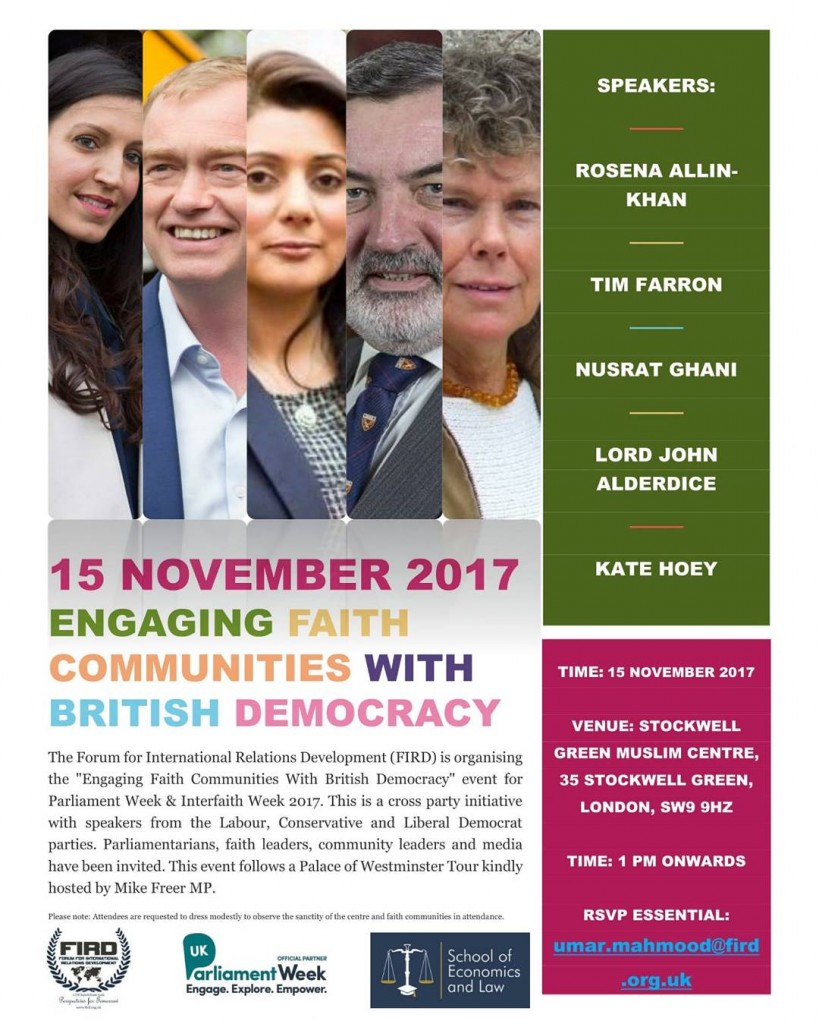 On behalf of FIRD Chairman Toaha Qureshi MBE, you are cordially invited to attend FIRD's "Engaging Faith Communities With British Democracy" event for Parliament Week & Interfaith Week 2017. Your presence would be greatly appreciated. You may also find that your colleagues or others you know would be interested or suited for this event.
This is a cross party initiative with 6 speakers from the Labour, Conservative and Liberal Democrat parties. Parliamentarians, faith leaders, community leaders and media have been invited. This event will be of particular interest to women and youth.
The Parliamentarians will provide their unique stories and personal perspectives by discussing how they entered parliament, how faith has influenced them, whether faith has any role in Parliament and what the future holds for people of faith entering politics. Keynote addresses will be followed by a Q&A.
Lunch will be served.
EVENT: ENGAGING FAITH COMMUNITIES WITH BRITISH DEMOCRACY
DATE: Wednesday 15 November 2017
TIME: 1 PM onwards
Kindly RSVP immediately via text or email with your name and organisation. Please feel free to share the invitation.
Attendees are requested to dress modestly to observe the sanctity of the centre and faith communities in attendance.