International News
Pakistan
FIRD has created a Pakistan Chapter which includes several notable academics and leaders. The Pakistan Chapter is aimed at looking at significant geo-political matters in South Asia. You can read more about the Chapter's members below.
The Chapter is currently working on an academic programme titled "Global Peace Studies" which is being launched to build the next generation of peace activists. Further details on the Global Peace Studies programme can be found here.
Associate Professor (Management Sciences) Dr. Abdus Sattar Abbasi is currently performing his duties under the Faculty of  Business Administration  as Head, Center of lslamic Finance in COMSATS University (CUI) Lahore, Pakistan. He served as Head, Department of Management Sciences  from August  2012 to August  2016.  He also served as the Chief Proctor of the Campus from September 2015 lo January 2020. He remained Principal Research Officer from August 2012 to Februa1y 2013. Dr. Abbasi earned bis PhD degree in Management Sciences from NUML Islamabad, Pakistan. He completed bis MBA (Marketing) and BBA with excellence. Before joining academia , Dr. Abbasi worked i n the pharmaceutical  industry for  19 years at numerous positions in different countries. He left the industry as Country Director Herbion Baku. Dr. Abbasi served both the corporate sector and the academia for 30 years. Ile remained posted in four countries, other than the homeland – including Kazakhstan, Tajikistan, Uzbekistan and Azerbaijan – during this journey of three decades. His areas of research interest include work ethics, leadership, diversity and religiosity in business & management studies. He has several publications to his credit in different international & national academic journals. Besides his achievements  in  academia,  he  has  proved  his  abilities  in  marketing, administration, advertising, sales, and business development in different societies. He has won several appreciation and professional awards for his academic & business achievements over the years. His critical analysis of contemporary management practices has opened new horizon for researchers in general and in Islamic world in particular to find solutions to existing problems of corporate world, emerging from ethical dilemma, in Islamic perspectives of management. He travelled to several countries to attend conferences and workshops including China, England, Turkey, Thailand, Sri Lanka, Malaysia, Singapore and Dubai; besides he also visited Saudi Arabia, Afghanistan and Iran. COMSATS Institute of Information Technology has conferred Dr. Abbasi with consecutive "Research Productivity Awards" from 2011 to 2015. He participated in several local and international professional certification  programs  including  "Teaching,  Leaming  and  Assessment Course" at  Lancaster  University,  UK  and  "Management  Training" at University  of  Bedfordshire  UK. Dr.  Abbasi  founded  Islamic  Finance Excellence Awards (IFEA), COMSATS Journal of Islamic Finance (CJIF) and Global Forum on Islamic Finance (GFIF) as a prominent international platform in the Country. Dr. Abbasi managed to train hundreds of banking officers and Shariah scholars through an outreach program.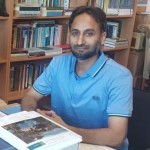 Mubasher Hussain (PhD in Islamic Studies/Sharia law and a madrasa/religious seminary graduate, and Harvard Law School's Fulbright Alumnus), has been serving since 2006 as an academician at various institutions. He has won several research awards and worked as a research fellow in the USA and KSA. Currently he is working as an Associate Professor at the University of the Punjab. He has authored more than 30 books and published numerous research papers on various aspect of Islam. See: https://scholar.harvard.edu/mubasher-hussain/publications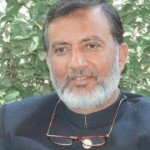 Associate Professor (Social Sciences) Dr Ishtiaq Ahmad Gondal is currently teaching in Punjab University Lahore. He has delivered and taught in various universities like Riphah, UMT, UET and many others. He is the founding director of various leading educational and philanthropic organisations like Ghazali Education Trust (more than 800 schools), Afaq Educational institute ( a leading curriculum development group) and Dar e Arqam Schools (running 800 schools across Pakistan).He has presented research papers both in local and international conferences. Under his supervision a number of PhD dissertation has been completed successfully. He has authored books, as well as delivered lectures in various countries and available on media. He has travelled purposefully more than 25 countries and contributed in a number of educational and social institutions.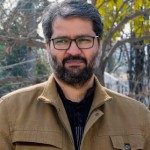 Assistant Professor (Interfaith Discourses) Dr Imran Baig Mirza is currently engaged with Riphah International University Faisalabad. He has also worked with Dar e Arqam Schools, a leading Islamic Schools chain in Pakistan, as Branch Director, Regional Director and General Manager, currently as COO in the same organisation. He earned his PhD in Interfaith Dialogue from UMT Lahore. He has earned MA English from FC College Lahore, MA Development Journalism and ELT from PU Lahore. His areas of research interest includes religious studies, civilizations, state system and Interfaith Discourses. He has taught in various Universities like UMT, UCP, Riphah, Gift university, and has been teaching in Punjab University as a visiting faculty for the last fourteen years. He has also conducted more than 50 workshops in Education sector and trained directors, principals, teachers and parents in different cities of Pakistan. He travelled Saudi Arabia, Turkey and Malaysia. He has also presented research papers on Interfaith harmony and religious studies.